In the realm of unmanned aerial vehicles (UAVs), heavy lift drones stand out as technological marvels that push boundaries and reshape industries. This comprehensive guide dives deep into the world of heavy lift UAVs, bringing you everything you need to know about their capabilities, regulations, and advancements.
Defining Heavy Lift UAVs: Heavy lift UAVs, often referred to as drones, are purpose-built machines designed to carry substantial payloads, enabling them to perform tasks that range from cargo transport to surveying vast landscapes. These drones have the remarkable ability to hoist impressive loads, transforming industries and opening doors to countless possibilities.
Shop Heavy Lift Drones by Aero Systems West – Heavy Lift Drones
ASTM Standards and Regulations: The American Society for Testing and Materials (ASTM) plays a pivotal role in shaping the standards that govern heavy lift UAV operations. With meticulous guidelines in place, the industry ensures that these drones adhere to strict safety measures and operational protocols. These standards provide a foundation for the safe integration of heavy lift UAVs into various sectors. 
Learn More about ASTM Standards – ASTM Standards for Unmanned Aircraft Systems (UAS)
Navigating FAA Regulations: The Federal Aviation Administration (FAA) oversees the skies and ensures the safe operation of all aircraft, including heavy lift UAVs. The Part 107 regulations, established in 2016, outline the rules for commercial UAV use, including restrictions on height, speed, and operation over people. Compliance with these regulations is crucial for responsible and lawful drone operation.
Part 107 Regulations Guide – Small Unmanned Aircraft Systems (UAS) Regulations (Part 107) | Federal Aviation Administration (faa.gov)
Diverse Applications: The realm of heavy lift UAVs spans a wide spectrum of applications, from cargo delivery in remote regions to conducting complex aerial surveys. They find their place in industries such as agriculture, construction, cinematography, search and rescue, and more. These drones have the power to revolutionize operations, enhance efficiency, and reduce costs across various sectors.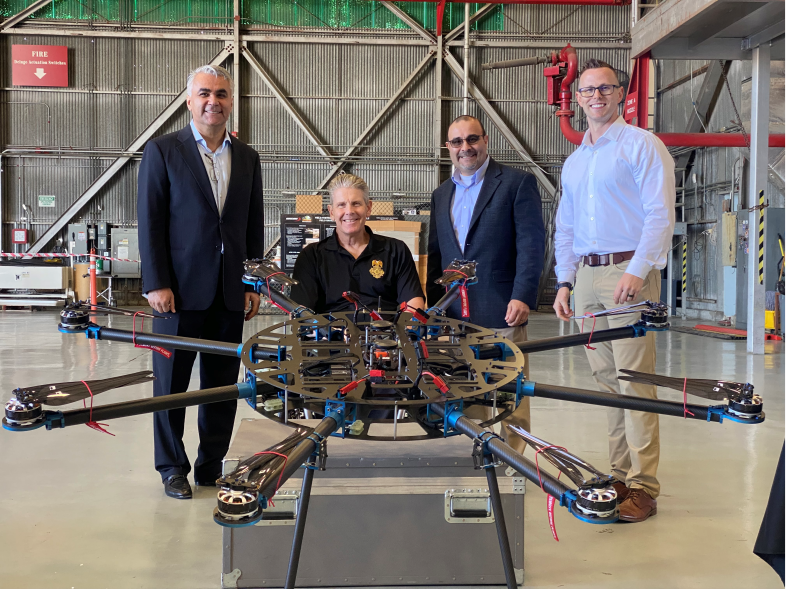 Key Players and Innovations: Companies like ASW are at the forefront of heavy lift UAV innovation, pushing the boundaries of what these machines can achieve. With capabilities that include custom payload integration, full systems engineering support, OEM design and integration, and in-house prototyping and manufacturing, these innovators bring unprecedented solutions to the market.
Learn more about Aero Systems West capabilities – Services
Embracing the Future: As technology continues to evolve, heavy lift UAVs are set to make even more significant strides. From improved battery technology to advanced AI-driven capabilities, the future promises to bring us even closer to a world where these drones seamlessly coexist with traditional aviation.
In this Heavy Lift UAV guide, we've explored the intricate world of heavy lift UAVs, touching on ASTM standards, FAA regulations, diverse applications, and cutting-edge innovations. Whether you're an industry professional, an enthusiast, or someone intrigued by the limitless potential of technology, the realm of heavy lift UAVs promises an exciting journey ahead. Stay informed, stay curious, and embrace the future of flight.